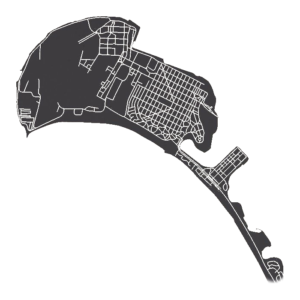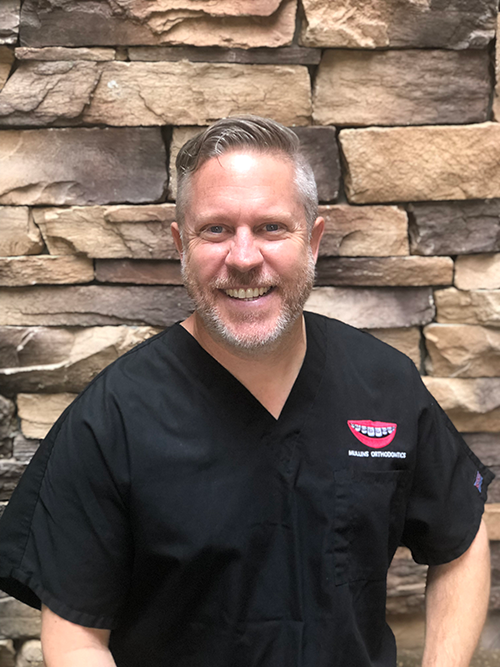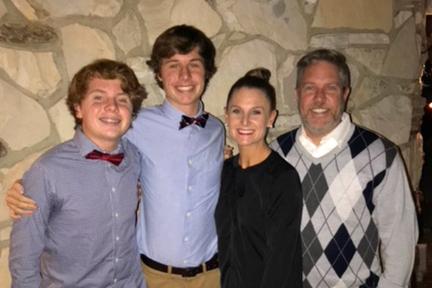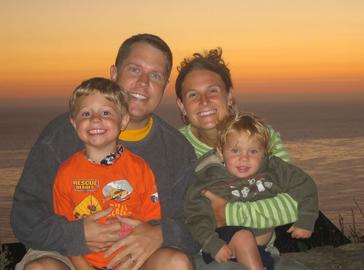 Orthodontist, D.D.S, M.S.
After completing a Bachelor of Arts degree in Biology from West Virginia University, he attended Dental School at West Virginia University obtaining his Doctorate of Dental Surgery.  Dr. Mullins completed general residency at the Naval Medical Center San Diego and served as the Dental Officer aboard the USS DULUTH, LPD-6 during his final three years of Navy Service.
After serving his Country in the United States Navy,Dr. Mullins returned to West Virginia University to earn his Masters of Science in Orthodontics.
Dr. Mullins and his wife Condra then decided to move back to the San Diego area where he began his practice and grew his family which consists of two boys.
In practice for over 16 years, Dr. Mullins his highly regarded in the field of Orthodontics as Diplomat, American Board of Orthodontics and membership in American Association of Orthodontics.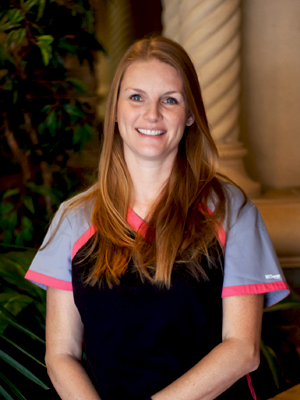 Treatment Coordinator, Office Manager & Certified Dental Assistant
Amy is a native of Iowa and joined the Navy in 1995, stationed in Coronado. She worked as HH-46 helicopter mechanic for 4 years, left active duty then joined Navy Reserves, having retired with 20 years of service. GO NAVY! Amy has two wonderful children; a son who is a US Marine and daughter studying Dental Hygiene. Amy has worked for over 19 years in Ortho and loves it. She is the Treatment Coordinator and will take care of all of your orthodontic needs!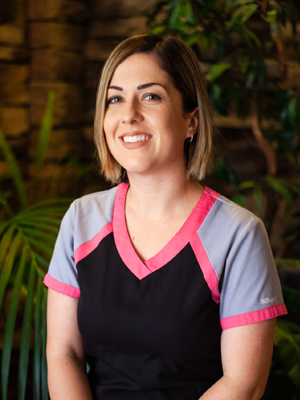 Lead Registered Dental Assistant
Erica is originally from San Diego, however she did live in Mexico for 8 years during her formative years and is fluent in Spanish. She first began working for Dr. Mullins in 2013, after she returned from a brief stint living in Montana. Erica feels very fortunate to be able to work for Dr. Mullins, she loves getting to know different people on a daily basis and enjoys helping to create a beautiful healthy smiles. Erica recently returned to work for Mullins Orthodontics after she took 2 years off and is happy to be back. She and her husband Luke have two children together, 3 year old Harley and 13 year old Isabella. The family enjoys many road trips in their motorhome during the year and Erica has set a goal to explore all of Americas National Parks, she has visited 13 out of 58 so far.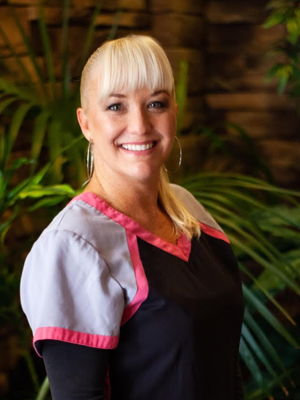 Front Desk & Dental Assistant
Alya is originally from Guam and moved to San Diego in 2001. She received her California RDA license in 2006 followed by a Bachelor's degree in Organizational Management from Ashford University in 2011. Alya has been with Dr. Mullins since 2006. Married to Alejandro with two children, Zoie and Mateo. Together they enjoy the beach and soccer.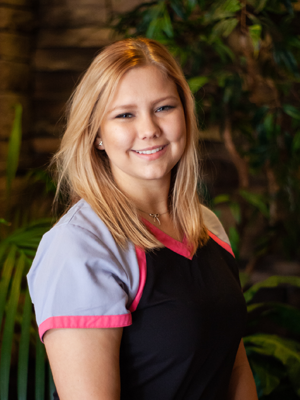 Registered Dental Assistant
Samantha is an adventurous person who loves the outdoors. She is always seeking the space where life can bloom, whether it be at the desert, beach or river - anywhere to explore, breath deep and catch a smile!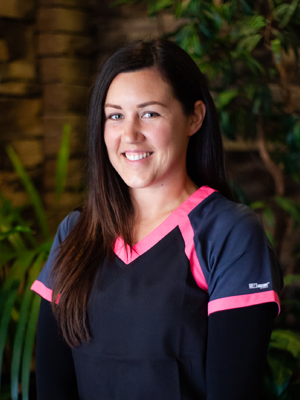 Breanna Castillo, a San Diego native, is a recent graduate from Dental Assisting school and is working toward obtaining her RDA license. She enjoys cooking, camping and a good book. Breanna and her husband, Jovan have two daughters, Leslie Ann and Vienna Rose. Together they look forward to weekends filled with sandy toes at the beach, amusement parks and being involved in their church.